Welcome to the Space and Geophysics Laboratory at ARL:UT
About SGL
The Space and Geophysics Laboratory (SGL) engages in research in electromagnetic propagation, geopositioning, modeling of the environment, and remote sensing. The lab monitors the long-term performance of GPS, addresses the specification of government geodetic-quality GPS receivers, and designs and executes government tests for industry-produced receivers. SGL serves as life cycle engineer for the National Geospatial-Intelligence Agency's Monitor Station Network and maintains the stations within that network. Work in this lab is funded by the National Geospatial Intelligence Agency, the US Air Force, the US Space Force, Army's Future Command, US Navy, and other federal agencies from the national intelligence community.
Research Areas
GPS Ground Segment MSN
Ionospheric Specification
Radio Frequency Propagation
Radio Frequency Spectrum Awareness
Geospatial Analysis
Open Source Software

The GPS Toolkit. The goal of the GPSTk project, available on GitHub, is to provide an open source library and suite of applications to the satellite navigation community—to free researchers to focus on research, not lower level coding. GPSTK icon for an external link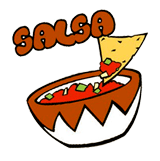 Surveyor's Applications for Least Squares Adjustment (SALSA). SALSA is a feature-rich rigorous 3-D geodetic least squares adjustment software package that SGL has developed for the global community of surveyors, geodesists, and anyone who has an interest in optimally combining spatial measurements using weighted least squares.
About banner photo
About the Banner
SGL researchers build and test a GPS tower.